By: Matthew
Goerge Town on the island of Penang is home to some of the most renowned and interactive street art in the world. Going to Malaysia and taking the trek to Penang is like a pilgrimage for street art enthusiasts. Working the pieces into the surrounding environment is something of a specialty for these artists. The work is prominently displayed throughout the town and on the island, but we will be focusing on the city.
Street Art in George Town, Penang
It is impressive to see and can be a lot of fun to interact with the murals in Penang. The reactions from the spectators seem to be some of the most enthusiastic I have seen. While you are walking the trail in search of some of the pieces you are almost guaranteed to run into fellow street art hunters. We enjoyed our time in Penang and would recommend it to anyone, whether they are street art fans or not.
Want to know more about our time in George Town, this will help. Want to see more street art from around the world, check here. If you are interested in learning more about street art, read my guide here.
If you liked it, Pin it!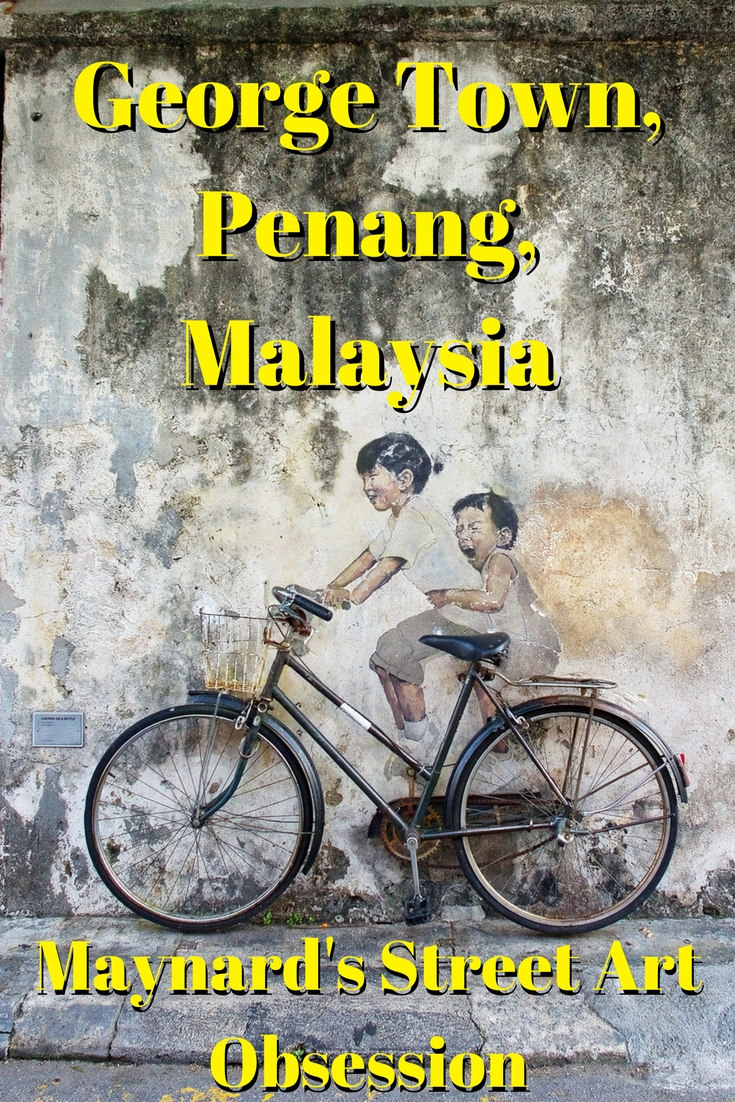 See More Photos on Flickr and Please look for us on Facebook, Twitter, and Instagram!